Freckles Orphan Lad
AQHA #3347403
1994 Sorrel Stallion
15 hands
Excellent Disposition

Rest in Peace Laddie August 25,2017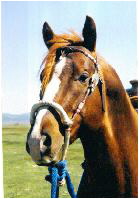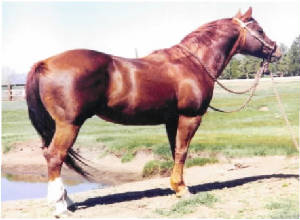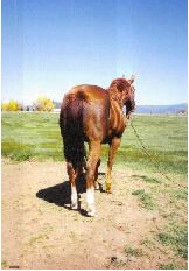 Freckles Cal Bar
unshown due to injury, he showed lots of cow before a broken knee(kicked by another horse) ended his career. he has sired winners in cutting, ranch rodeo, horse show
and all around buckle winners.
Ima Freckles Too
was open cutting champion, superior cutting horse, sired halter,snaffle bit,pleasure and cutting champions.
( Jewels Leo Bar)
sired Freckles Playboy, Freckles Flint,Colonel Freckles, Ima Freckles Too and basically founded the Freckles Dynasty.
Miss Cal Q Lator
earned her Rom and certificate of ability in cutting.
Effa
earned her Rom in performance as well as produced several foals who earned theirs. Her full sister was a top calf roping horse
Orphan Lad
was a AAA race horse as well as a top cutting, rope and arena horse. He won numerous High school championships as well as several of his sons and daughters have done the same
Click her to see pictures of Foals By Lad